By Janet Alkire,
Chairwoman, Standing Rock Sioux Tribe 
In 2016 and '17, the eyes of the world focused on my community of Standing Rock, where I and 8,500 fellow tribal citizens live. At that time, tens of thousands of people traveled to my homelands; tribal nations from all over the country created a movement together with non-Native church leaders, veterans, activists, and artists at our resistance camps to highlight the insanity of forcing a dangerous piece of fossil fuel infrastructure onto the doorstep of a cash-poor Indigenous community. 
Initially, we won that battle. In December of 2016, President Obama shut down construction of the Dakota Access pipeline (DAPL), demanding a full environmental review, as required by the National Environmental Policy Act (NEPA). But Donald Trump reversed Obama's decision on his second day in office, expediting construction. And today, DAPL operates illegally, in violation of federal law and a court order, crossing the Missouri River without a federal easement just upstream from the Standing Rock Nation. 
Now, finally, after more than a year and half of unacceptable delays, the U.S. Army Corps of Engineers has released DAPL's draft Environmental Impact Statement (EIS) for public input. This draft EIS confirms everything we expected when we examined a heavily redacted version provided to us months ago. Partially prepared by Environmental Resources Management, a company with a clear conflict of interest (it's a member of the American Petroleum Institute, which filed a legal brief in support of DAPL in our suit against the Army Corps), the draft EIS addresses none of Standing Rock's serious concerns about this dangerous pipeline. 
You can help! Please stand with Standing Rock in this critical moment and submit your public comment demanding the Army Corps shut this pipeline down and require a new and valid EIS. 

Your voice can make a difference at this crucial moment. We've also activated political allies and taken a firm stance with the Army Corps. Earlier this year, four U.S. Senators, including Bernie Sanders (I-Vt.) and Jeff Merkley (D-Ore.), backed Standing Rock by writing a powerfully worded letter to the Corps. I also wrote my own letter to Michael Connor, Assistant Secretary of the Army for Civil Works, in which I made clear our critical concerns and demanded redress. I encourage you to read it right here.
My letter to Mr. Connor is filled clearly outlines the Tribe's many valid grievances. Those include a total lack of transparency with Standing Rock throughout the environmental review process, inaccurate characterizations of tribal consultation, the potential destruction of sensitive wildlife habitat and sacred burial sites along the riverbank, DAPL's imminent threat to the Missouri River, dangerous problems with DAPL parent company Energy Transfer's' emergency response plans, and the oil company's horrendous safety track record.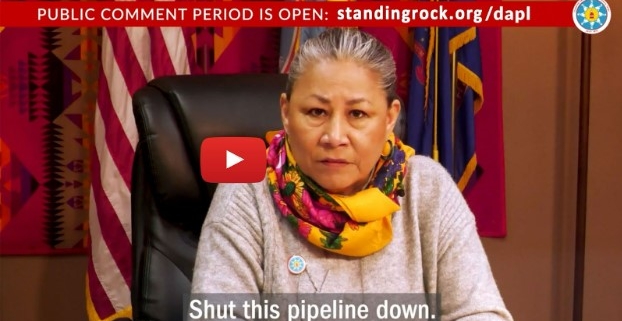 Please watch my video and take action today.
You can get more background on the history and importance of our NoDAPL fight by watching our Dakota Water Wars video series. It features behind-the-scenes footage of important strategy sessions and meetings with the Corps and highlights interviews with Tribal leaders, attorneys, and friends.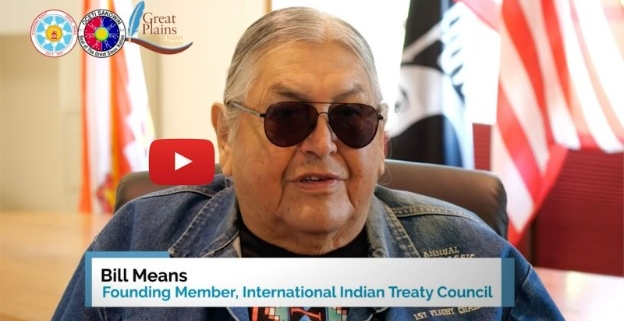 Watch: Our Dakota Water Wars video series highlights many of the serious issues with DAPL, its environmental review process, and the lack of attention to serious tribal concerns.
This public comment period is slated to end on Nov. 13, and this may be our best chance to stop the Dakota Access pipeline. Before you do anything else today, please join us in this important moment. Submit your comment to the Army Corps: Demand it shut DAPL down and require a new, impartial EIS. Also please share this action with your networks. Woplia tanka! Thank you, always and from our hearts, for standing with Standing Rock.